There are so many AMAZING blogs out there in blogland that it was hard to decide on which ones to put on my Shout Out list.
My criteria became WOW! Which of my favorite blogs seem to WOW me every stinkin time! Well even though
Amy Lemons
is a Blog rock star I just can't get enough of her story and inspiration. I honestly think my mouth drops to the floor each time I read her blog because of how incredibly amazing she is in every way. Her FAITH,
FAMILY
, TEACHING, GENOROSITY, ALL WHILE GOING THROUGH SO MANY TRIALS AND TRIBULATIONS. (LIKE YOU ALL DIDN'T ALREADY KNOW THAT) KUDDO'S AMY!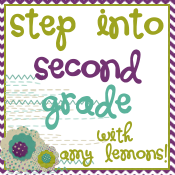 I am sure you all also know Krista Walden but I continue to say WOW everytime I see her latest creations, I mean this gal is sooooo talented and generous as well. Have you seen her latest summer clips and free font? They reassure me that summer will be here and I won't have to wear socks and a coat soon!
Ok, now off to a shout out for a newbie.....
Ok so she's not a newbie but I REALLY, REALLY, tried to find someone who had less followers and came up empty handed. TRUE STORY! Can I get an AWWWW? or better yet click that cute little follow button. I love Brenda over at
You Might Be A First Grader
. We have been talking math common core lately and she is so incredibly sweet. I love, love, love her blog.
If you would like to link up and SHOUT OUT hop on over to........